Nothing speaks elegance as eloquently as white.
In structured and detailed white wedding couture, you too can look like
a timeless vision. Pair white wedding couture with a deep red lip, a luminous
face, enhanced eyes, and FreshLook Honey Lenses. Accessorize with diamond,
white gold, crystal or platinum jewelry to add whimsical, winning touches to
your pristine look.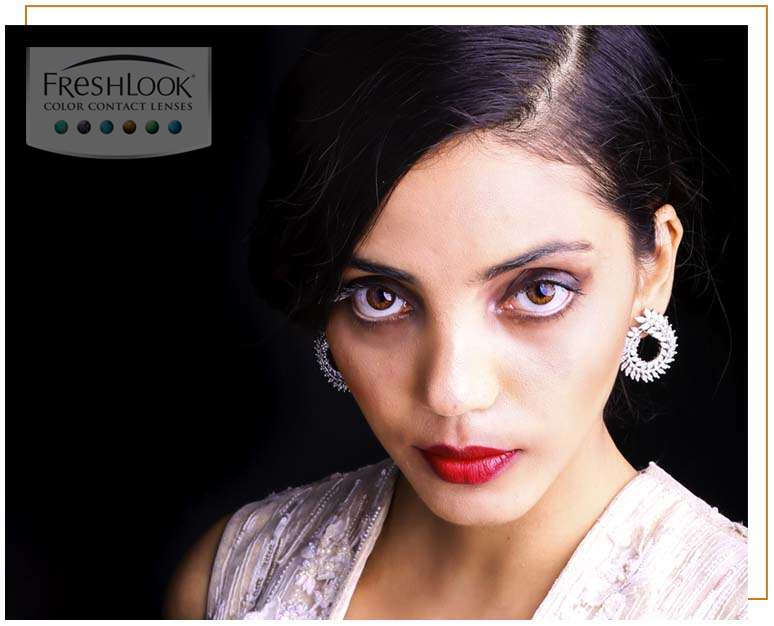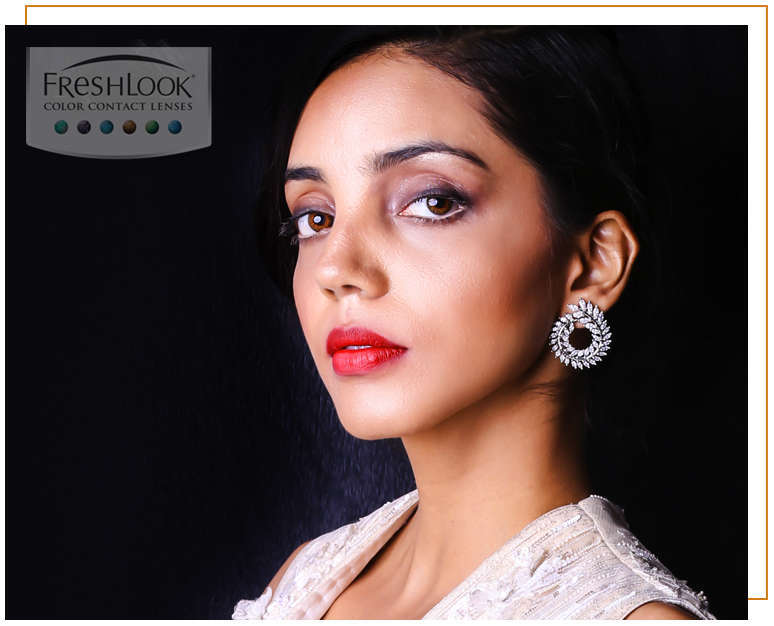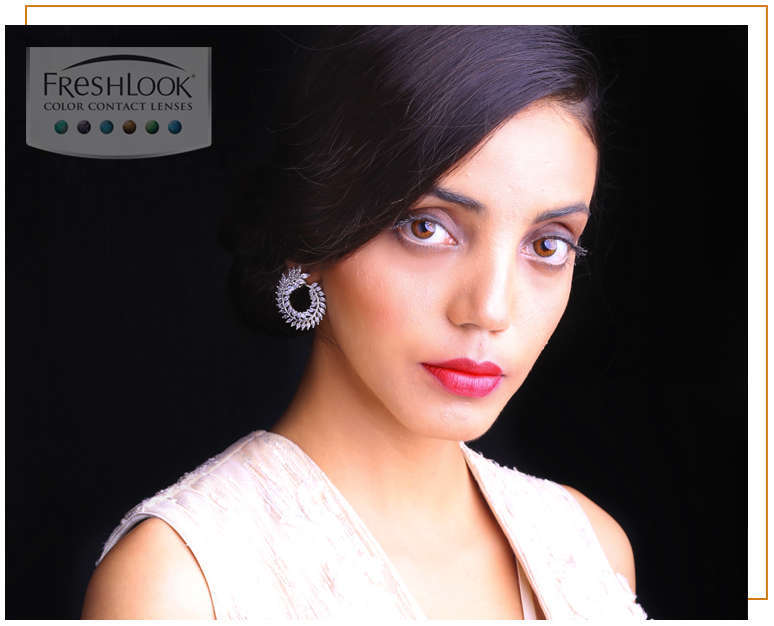 Over-dramatic make-up and jewelry in pop colours
can appear shrill when you wear white, but
you still want to stand out! How?
FreshLook Honey Lenses give you a special,
"different" look as your special day deserves, but without being over the top!
Like our gorgeous bride, you too can serve your white wedding with a twist of
warm, soft honey!